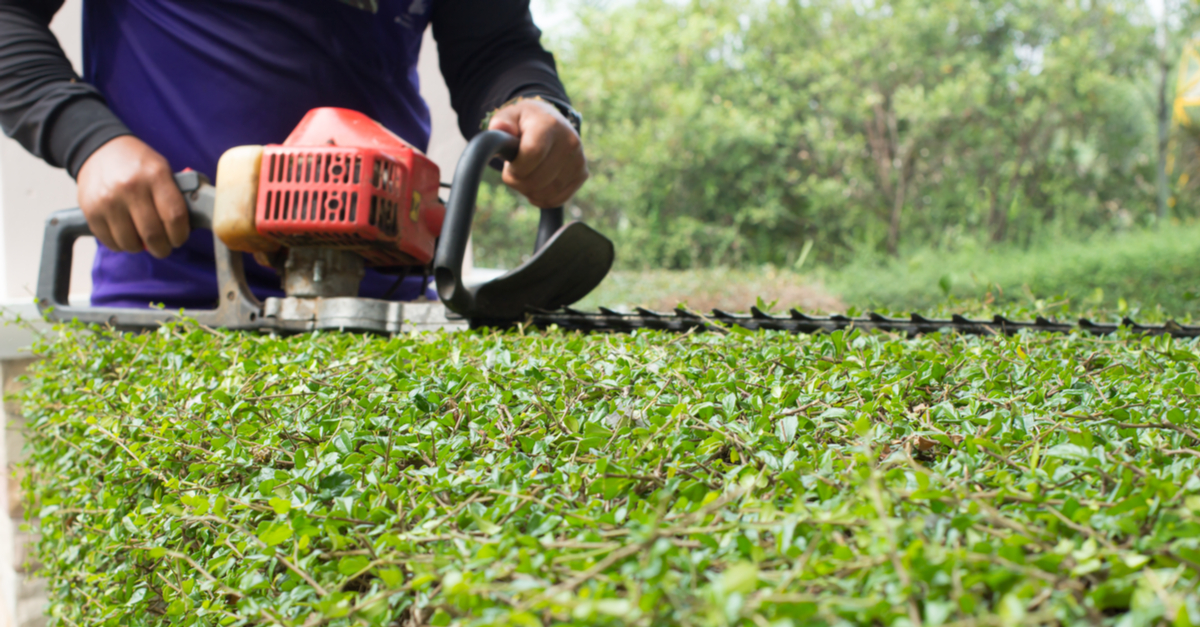 Your exterior landscape is as important as your interior décor. A beautiful landscape will enhance curb appeal and increase the value of your home. If you want your lawn to make the best possible first impression on anyone who visits your home, consider engaging a professional landscape company in South Florida.
Here are 5 reasons to hire a professional in South Florida to serve your landscaping needs:
#1 – Ground-Breaking Ideas
An experienced landscape designer offers innovative ideas about garden layouts, different styles and themes and the correct plants for the South Florida climate.
Small backyard? No worries, landscape designers will offer solutions to encourage your small space live up to its highest potential. They will also take your projected use into account. Do you want to party? Want to attract butterflies? Need a kid-friendly space? Like to cook out?
An experienced landscape artist knows how to transform your landscape into a state of practical gorgeousness.
#2. Sidestep Common Mistakes
Many DIYers are finding that the cost of mistakes – such as failure to thrive of non-native plants – can cause their landscaping costs to catapult. You can sidestep common mistakes by working with a professional landscaping company.
Professional landscape designers possess the experience and expertise to see the big picture of your property. They will suggest right plants, right size, right area and more. Pros will draw-up a preliminary plan and discuss it with you.
The most common mistake of a DIYer is working without a plan.
#3. Cost-Effectiveness
It can be cost-effective to engage a professional to create your landscape. Think of the money you will save in equipment, tools and material costs. Also, you are paying for experience, which ensures your landscaping is done right, done on time the first time.
Even better, there are no surprises. Your expert landscaper will work within the constraints of your budget. He won't keep coming back for more money.
#4. Pros Consider Your Vision and Guide you Through Design Process
Pros are dedicated to making your dreams come true. They can help manifest your vision into reality. By taking aspects into account, such as irrigation, drainage, which plants will thrive in South Florida climate and more, landscape designers will design your dreamscape.
The design phase is where you and your landscape designer brainstorm ideas about your vision, landscaping styles and desired hardscapes (benches, fire pit, fountain, etc.). Really listen to your his ideas. He has an innate talent for taking what was and incorporating what will be to attain the best is-ness, (the is-ness of your landscape fully materializes in about a year, when grass gets green and flowers bloom).
#5. Professional Designers Aware of Budget
The big caveat of your landscape project is your tendency to be extravagant. Your professional designer is aware of costs per item, labor charges and the bottom line figure. He will supply you with an accurate preliminary budget in the beginning and lead you through pricing of the various landscape stages.
Still, it's terribly tempting to veer off course. Suppose, you are bedazzled by an expensive waterfall fountain. That's what your landscape is missing! The soothing sound of a waterfall. Except, waterfall sounds are not in your budget. Talk to your landscaper and see if there is wiggle room in the budget for your must-have fountain. If not, can a compromise be reached?
Final Words
At the end of the day, when your home is framed by a lovely landscape, it demonstrates the pride you have in your South Florida community.
Certified landscapers at Garden Services will guide you through every phase of your project. We are a full-service landscaping company with 39-year's of experience and expertise in residential and commercial landscape, maintenance, professional tree care management and irrigation.
Please contact us for your landscaping needs at: Phone – (954) 680-8100 or E-mail info@GardenServices.us