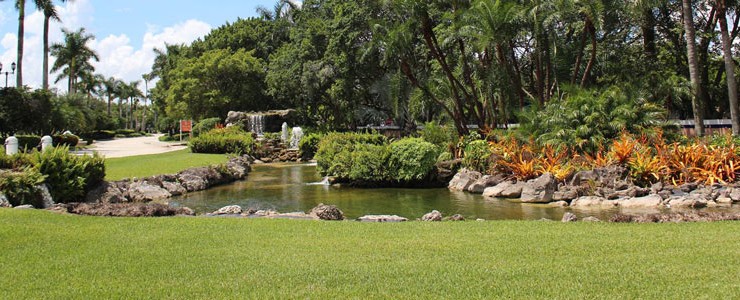 Our team is trained to meet customer expectations and exceed them in every way possible.
Our Story
Robert Clauss Landscaping & Garden Maintenance Services, Inc. d/b/a Garden Services, began operations in 1979 as a residential landscaping & lawn maintenance company. From the very beginning, our focus has been attention to detail, professionalism, and superior customer service.
Today, we have grown into a full service landscape management contractor serving multi-unit residential communities such as Master Associations, Condominiums, Home Owner Associations, commercial properties & as well as residential clients throughout Broward County, Florida. We take pride in customizing our services to meet the needs and budgets of each individual customer. This may seem simple, but we believe in investing in every aspect of our business-to-customer relationship.
Garden Services provides full & comprehensive services in irrigation, landscape , maintenance and professional tree care management. A fifteen-acre tree farm and nursery help us to provide our customers with quality plants & trees at affordable pricing. Our lawn care team is trained not only to meet customer expectations, but to exceed them in every way possible.
Mission Statement
Garden Services' mission is to provide our customers with responsive service and unsurpassed quality and value at a very competitive price. We focus our efforts on establishing trusted customer relationships through attentive communication and carrying out both environmentally sound and safe management practices. It is imperative to assist & educate our customers in the design, installation, maintenance and irrigation of their landscapes. Customer satisfaction is not only our goal but our guarantee!
Industry Licenses and Certifications
We are licensed & insured to perform all of our services in house. Our certifications include the following:

I.S.A . Certified Arborist (Fl-0761A)
Broward County CC# A-074

Irrigation Spec Plumber
Broward County CC#cls-16342-X

Landscape & Maintenance
Broward County CC#324-4772

Florida Cert. of Nursery Registration #47221270

Department of Environmental Protection
BMP# GV16985